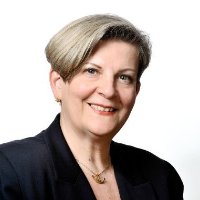 Monique Lacroix, Ph.D.
Director, Research Laboratories in Sciences Applied to Food and Canadian Irradiation Centre, Institute of Nutraceutical and Functional Foods, INRS-Institute Armand-Frappier
INRS-Institut Armand-Frappier

Canada
Biography
Monique Lacroix has completed a B.Sc.A. and a M.Sc. in Food Sciences Technology in 1980 and 1982 respectively and a Ph.D. in Nutrition in 1986. She is full professor at INRS-Institut Armand-Frappier, Canada and director of the Research Laboratories in Sciences Applied to Food and of the Canadian Irradiation Centre. Prof. Lacroix is Fellow of the International Academy of Food Science and Technology (IAFoST) for her outstanding representatives of international food science and technology; she received 4 awards for her most cited publications in Food sciences and for the best 10 research partnership with industries for two partnerships. Professor Lacroix has served as an expert member of several United Nations research networks on food safety and on nano biopolymer using gamma irradiation. She is also member of three Canadian networks: Canadian food processing networks, Research network on dairy products in Québec and of the Institute of nutraceuticals and functional foods. Professor Lacroix is author of more than 264 publications, 10 patents and 21 book chapters. Until today, she has supervised 14 post-doct, 98 graduated students of 2nd and 3 th cycles and over than 315 trainees that come from all over the world. She has been invited to present over than 188 conferences in major congresses, including United Nations conferences as a member of expert committees.